An SEO agency built just for Dallas
We are a homegrown SEO agency with marketing skills, a suite of services, and a pricing model built specifically to help out our neighbors and friends right here in Dallas, TX.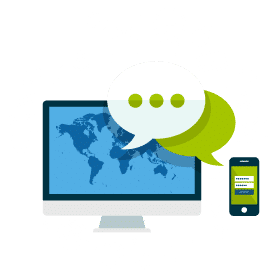 Dallas grown. Internationally known.
We live here in Dallas. Our office is based in Dallas. We attend and host Dallas meetup groups, conferences, and events. When we say we are a Dallas SEO Agency, we absolutely mean it 100%.
We exclusively work with Dallas area businesses and non-profits!
We do not specialize in a specific industry, we help all Dallas area businesses succeed with SEO and Local SEO and grow their business with other types of marketing such as PPC advertising, social media, digital PR, and reputation management.
Dozens of Happy
Dallas Clients
Hundreds of #1 Google Rankings
O U R    V I S I O N
To make getting access to top quality SEO services incredibly easy and to provide the businesses of the city of Dallas with an amazing SEO experience.
Passionate About Our Clients
Our digital marketing work speaks for itself. We deliver an outstanding service custom-tailored to each and every one of our clients — big or small.
Milestones
Some remarkable events our digital marketing agency went through.
April, 2019
Our Founder discovered a myriad of spam and scam agency listings in Dallas.
October, 2019
We agreed to take over one of the oldest Dallas SEO Meetup groups.
October, 2019
Began hatching plans for a Dallas-specific SEO agency.
February, 2020
Held the first Dallas SEO Meetup since September of 2019 and finalized plans for the new agency.
March, 2020
Launched the Dallas SEO Stars Website and social media channels with more coming soon.